Little Boots
Produced and hosted an evening with artist Victoria Hesketh a.k.a. Little Boots at Moderna Museet Malmö on March 21 2016. A joint venture with the museum. Meeting her at a music seminar in Copenhagen the year before and then have the opportunity to arrange an evening with her to talk about her career and discuss creativity was a dream come true.
Paris is burning
I produced a Paris Is Burning evening at Moderna Museet Malmö (MoMA) on May 16 2016, approved by the film's director Jennie Livingston herself. I screened the documentary and hosted a panel discussion with amazing guest House of Wallenberg filled the room with his warmth and knowledge about the Vogue and ballroom scene of the world.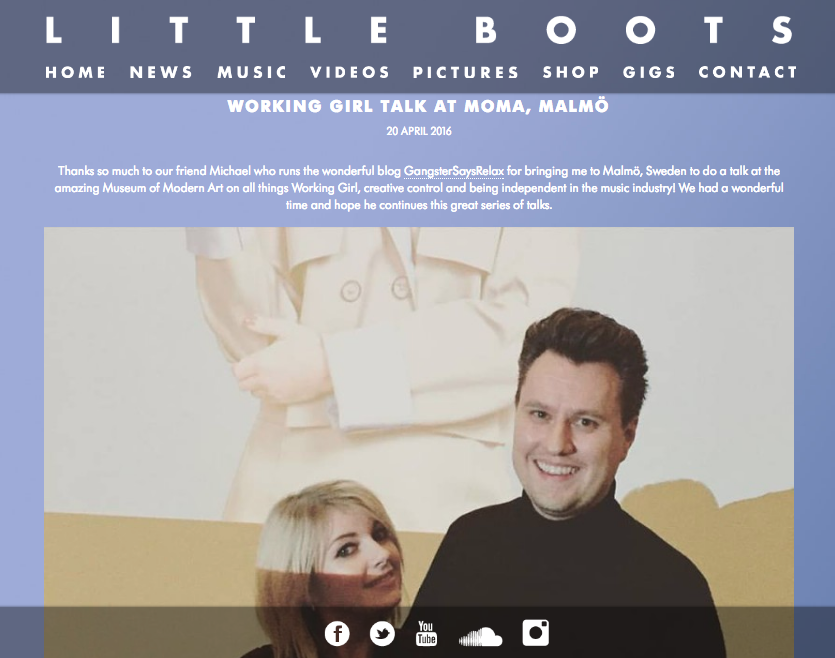 Events
Hire me for a full evening where both ideas, booking and follow thru is a one stop shop.
Connect
I produce the evening and have a team that documents it for you.